Company Quality Certification
CSIA s.r.l. has decided to adopt and certify a Quality Management System in accordance with the UNI EN ISO 9001: 2015 Standard (Certificate n° 1794 QM, issued by Globe s.r.l.), applying it to all the activities carried out, with the exception of the Occupational Medicine Service, as a strategic decision aimed at improving its overall performance and providing a solid basis for sustainable development initiatives.
In particular, the adoption of the Quality System allows CSIA to have the following benefits:
the ability to regularly provide services that meet the Customer's requirements and the applicable mandatory requirements;
facilitate opportunities to increase customer satisfaction;
face risks and opportunities associated with its context and its objectives; the ability to demonstrate compliance with the specified requirements of the System itself.
CSIA s.r.l. makes his own available Quality Management System and Accreditation Policy to all customers and interested parties.
Certificate of Accreditation of Vocational Training Office Regione Piemonte
CSIA s.r.l., has adopted a management system that complies with the accreditation of the Piedmont Region for the recognition of courses (macro-typology C) obtaining the official approval (Certificate n° 1111/001), in order to be able to provide a complete overview of professional training courses for their companies and new customers.
CSIA s.r.l. is registered in the regional lists of trainers qualified to provide training courses in the field of health and safety at work according to the provisions of Legislative Decree 81/08 and amendments.
CSIA s.r.l. has the availability of an operating office in exclusive use, equipped with a classroom in compliance with the laws on health and safety in the workplace.
It also has all the requisites concerning management skills and professional skills (organization of human resources, competences with respect to the areas required of the professional figures involved, even if not employees) which are documented and viewable.
CSIA s.r.l. makes his own available Quality Management System and Accreditation Policy to all customers and interested parties.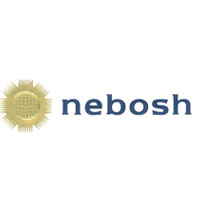 Nebosh International General Certificate
The acquisition, by some members of our team, of the NEBOSH INTERNATIONAL GENERAL CERTIFICATE qualification was an excellent opportunity for CSIA s.r.l. to break out onto the European market and compete with international companies.
Another step along the way for CSIA s.r.l., a guarantee of quality and expertise for companies, as well as a driving force towards new goals.
Safety Machinery Expert (SME)
In 2019 the acquisition of the SAFETY MACHINERY EXPERT qualification, training course of TÜV InterCert, allowed CSIA s.r.l. to respond to the needs of all companies that wish to give effect to the concepts of the new Directive 2006/42/CE.